"
Third-party funding allows, apart from financing the costs of the claim, to have a highly qualified team of experts who provide added value to the company's position in the litigation
Cristina Soler, CEO de Ramco Litigation Funding
La Vanguardia, "Ramco or how to litigate without money or without risk"
"
Spain is an emerging market for litigation funding and litigation and arbitration proceedings arise in sectors of high interest to investors, such as renewables, competition law or banking, among others
Cristina Soler, CEO de Ramco Litigation Funding
Expansión, "Litigation Funds become strong in Spain"
"
Litigation funding was initially consolidated in sectors where litigation is particularly costly, due to the need for professional technical specialization and the special economic relevance of the debate and claims at stake
Cristina Soler, Managing Partner of Ramco Litigation Funding
Iberian Lawyer, "Fund me if you Dare"
Monetising legal assets across all the world

We provide our bespoke services to a range of clients including corporate clients and law firms..
Ramco has been a pioneer and market leader in developing litigation funding in Spain. Litigation funding can meet some or all of the costs of pursuing the claim in return for a share of the proceeds payable only if the claim is successful.
Ramco has extensive experience on international arbitration and can offer structures specifically tailored to the particular issues that arise in those cases.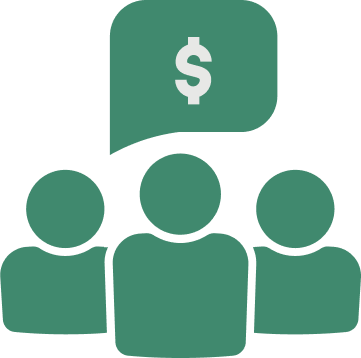 Funding for group litigation and class actions
Ramco has a long track record with regard to funding for group litigation and class actions across a wide variety of jurisdictions for clients who would otherwise be unable to seek redress.
Monetising claims, judgements and awards
Monetisation pending claims helps to remove downside risk while monetisation of judgments and awards facilitates the acceleration of enforcement through advance payments to monetise the outcome before its final conclusion.
Law
firms
We work with law firms to monetise areas of their practice, from financing individual cases, class actions or portfolio cases.
Monetisation
portfolio
Monetisation portfolios provides substantial upfront capital by monetising the outcome of the case prior to its completion, allowing the company to maximise the value and profitability of its litigation assets.
CEO
Cristina Soler
Expert in Litigation Funding
"Spanish lawyer Cristina Soler, CEO of Ramco Litigation Funding (Ramco), has been included in the 'top 100' of world leaders in litigation funding prepared by the prestigious US publication LawDragon.
Cristina Soler is the only representative of our country present in a ranking in which there are professionals from countries with a much longer tradition in the field, such as the United Kingdom, Australia or the United States".
Extract of the article published in El Confidencial, July 2022
Let's talk
About Ramco
Ramco is a pioneer international firm in Spain in the funding of complex litigation and arbitration as well as in the provision of litigation funding solutions to law firms, companies and individuals in a variety of sectors.
Ramco provides litigation and arbitration financial solutions for any type of litigation or arbitration, from pre-action to post-judgment.
Find out more
WHAT MAKES RAMCO DIFFERENT?
1. TEAM
We always work with the best team of professionals for each type of case to reach a successful outcome to your dispute
2. TRACK RECORD
We have a strong track record of more than 5 years. Moreover, Ramco has been a pioneer in Spain in adapting the litigation funding mechanism to the needs and characteristics of the Spanish market due to our knowledge of both the market and the Spanish legal system.
3. WE ADD VALUE
We focus on adding value to litigation and arbitration proceedings around the world.
4. FLEXIBILITY
We approach matters with a flexible and creative mindset. Our goal is to satisfy our clients' needs applying tailor-made solutions on a case-by-case level.
Find out more
Arbitration and Litigation Funding
RAMCO LITIGATION FUNDING is a specialist provider of litigation finance solutions
BENEFITS
The claimant's perspective
A claim with reasonable prospects of success is a business asset. While a company may not be able to reflect the prospective value of a claim in its financial statements, it has a value which access to litigation funding may help to unlock.
While initially third party funding was generally confined to claimants with limited resources, in recent years, even large companies with more than adequate cash resources have been using this funding mechanism on a recurring basis, with the objective of maximising the value and profitability of their litigation assets.
Third-party funding can be used at any stage of the judicial or arbitration proceedings and even when the claimant has already exhausted its own resources in the early stages of the proceedings.
INFO
BENEFITS
The law firm perspective
Leading law firms face increasing competition in maintaining client relationships. Major law firms are looking for ways to take on more cases and to secure more revenue through alternative fee structures.
Litigation funding provides law firms with the resources to generate new cases and respond to the needs of their clients. Through litigation funding, the claimant can maintain the hourly rate relationship with its lawyers of choice, knowing that the necessary resources will be allocated to the case and the best experts engaged to make the case a success.
INFO
BENEFITS
The investor's perspective
Litigation finance is an alternative asset class, with the clear potential to deliver substantial uncorrelated returns.
INFO
The Third-Party Funding Law Reviews
Ramco has been honored to be appointed to author the Spain Chapter of the 6th Edition of "The Third-Party Funding Law Reviews", edited by "The Law Reviews".
Cristina Soler, CEO of Ramco, and Carlos Llorente, Of Counsel, have authored the Spain chapter and have shared their views on the litigation and arbitration finance industry in Spain.
Find out more
FAQs
Frequently asked questions
RAMCO LITIGATION FUNDING
Contact Us
Avda. Diagonal 467, 1ª
08036 Barcelona, Spain